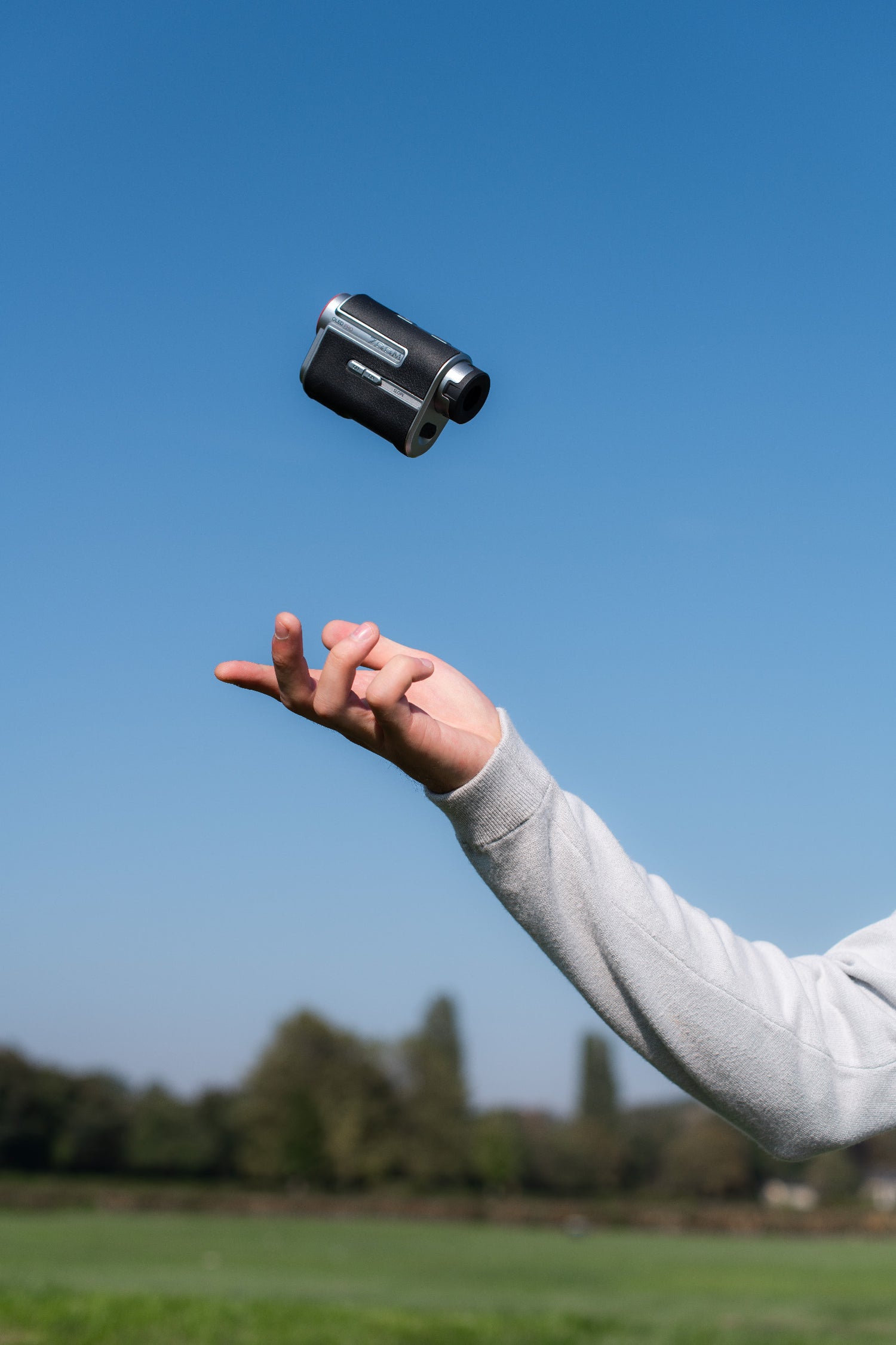 Maximum Function, Premium Design: ZOOM Golf Accessoires
ZOOM Golf supports all golfers in perfecting their game. How? It's simple – with the very best features.
With a combination of performance features and premium design, every ZOOM golf product helps you get the best from your game.
On this page you will find answers to the most important customer questions, such as questions about the material, the size or even the warranty period. However, if there is anything unclear, you message us directly at the bottom of the page using the contact form.
We are happy to be able to help!
FAQ'S

If you have questions about our products this is the place. Check our most frequently questions.

WARRANTY

Claim or register your zoom product. Register your Rangefinder and get up to 2 year warranty.

REGISTER

CONTACT

Don't hesitate to contact us if you have any queries or questions. We answer asap.

CONTACT
PRODUCT
ARE THERE ZOOM GLOVES IN OVERSIZE?

All our ZOOM golf gloves offer a "one-size fits all" design, separated into women, men and children.
Oversize is available in every category, but not for every model. Some models also have right-handed versions. Please refer to the information on the website.
DOES ZOOM USE DIFFERENT TYPES OF LEATHER?

For our golf gloves we use two different types of leather, both of which provide improved grip and performance. Cabretta leather, is traditional in golf gloves thanks to its soft feel and flexibility, as well as the fine scoring for a smooth texture.

We also use kangaroo leather, as it is particularly durable and light. All our leather golf gloves are made with breathable Lycra to provide the best fit for your hands.
WHY SHOULD I BUY A ZOOM GLOVE?

ZOOM gloves fit like a second skin.They adapt to the shape of your hand in seconds thanks to the sophisticated Flex Fit technology. The glove fits from the first moment and delivers a perfect connection to your club. In addition, ZOOM only usespremium quality materials.
SHIPPING
WHEN WILL MY ORDER BE SHIPPED?

We dispatch the goods to the customer as soon as we receive receipt of payment.
WHEN WILL I RECEIVE MY GOODS?

The delivery of the goods is generally made within the specified period, but within 30 days after the conclusion of the contract.

Withdrawal from the contract by the customer due to delay is only permissible after the expiry of these 30 days
DO I HAVE TO PAY FOR SHIPPING?

For orders to Austria and Germany, shipping is free if the order value is 49€ or more. If the order value is less than this, shipping costs of 4.90€ will be charged.

For EU Class A (Belgium, Bulgaria, Croatia, Czech Republic, Denmark, France, Hungary, Italy, Luxembourg, Netherlands, Poland, Romania, Slovakia, Slovenia and Vatican City) shipping is free if the order value is 199€ or more. For a lower order value the shipping costs are 14,90€.

For EU Class B (Andorra, Estonia, Finland, Ireland, Latvia, Lithuania, Spain and Sweden) shipping is free of charge from an order value of 299€. For a lower order value the shipping costs are 24,90€.

For EU Class C (Greece) shipping costs are 49€, regardless of the order value.
DO I HAVE TO PAY FOR RETURN SHIPMENT?

Please note that the organization and execution of the return shipment in case of return or exchange is the responsibility of the customer. The goods must be packed securely and appropriately to avoid damage in transit. It is recommended to choose a shipping service provider with tracking to ensure a smooth process. No liability will be accepted for loss or damage during return shipping.

Please note that the costs for return shipping in the event of a return or exchange are to be borne by the customer. This includes all charges incurred for packaging and shipping. It is the customer's responsibility to find out the exact costs and conditions of the chosen shipping service provider before shipping.
DOES ZOOM ALSO DELIVER TO EUROPEAN ISLANDS?

Delivery to European islands is unfortunately not possible.
WARRANTY
HOW LONG DO I HAVE WARRANTY ON MY RANGEFINDER?

The warranty period for your Rangefinder is 2 years.